Online transactions help you to get paid quickly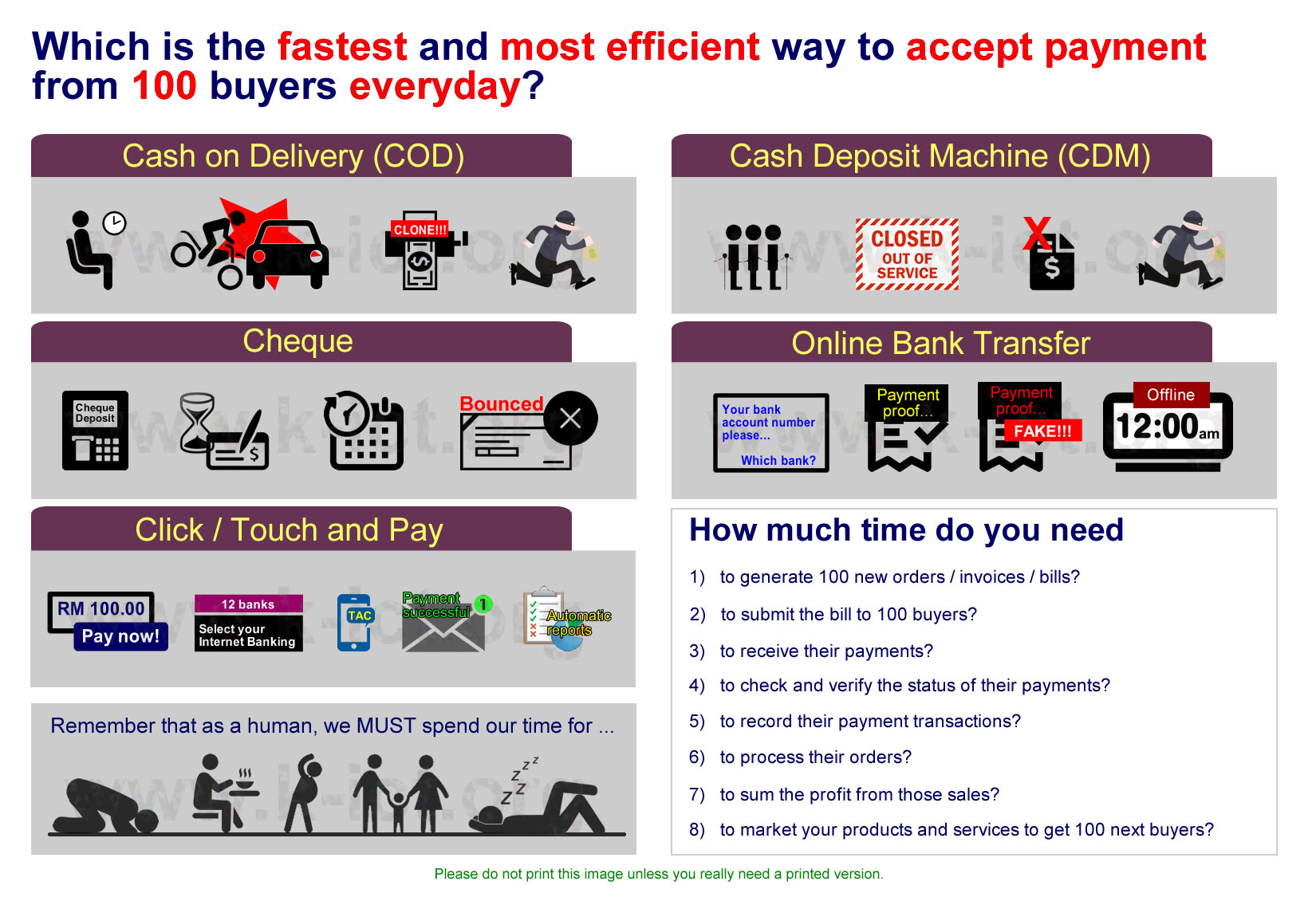 Whether you are paying zakat or income tax, you have to record every transaction and summarize them as a report. 'Click / Touch and Pay' is the fastest and most efficient way to accept payment from 100 or more buyers everyday because almost all processes are automated.

FPX is the Internet Banking Online Payment service in Malaysia that able to let your buyer 'Click / Touch to Pay'.
Online transactions help you to get paid quickly